Learn Thai online via skype with me



Songkran festival.



April 13 Learn Thai language online for free. It is easy and fun.




The Songkran festival is a Thai traditional New Year. We celebrate on April 13 - 15 .


Songkran day

in Thai language we say

"wan sŏng-graan"




(วันสงกรานต์)
The activities on this day:


bpai wát


(ไปวัด)

to go to the temple




dtàk-bàat


(ตักบาตร)


or sài-bàat


(ใส่บาตร)


to put food offerings into a Buddhist monk's bowl

in the earyly morning.







kŏn saai kâo wát


(ขนทรายเข้าวัด)


to transporting sand to the temple to build a sand pagoda. We believe it is a good time
to bring sand back to the temple after all year we go to temple and return home with some sand or soil stuck on our shoes. And the sand can also be used to build any building in the temple as well.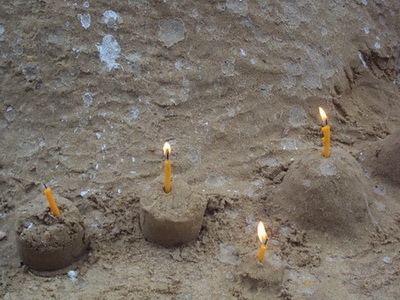 source:www.oknation.com

sŏng-náam-prá


(สรงน้ำพระ)
to pour or sprinkle water over the hands of monks and Buddha image at home and at the temple.



rót náam dam hŭa


(รดน้ำดำหัว)
to pour
water over the hands of elders in order to pay respect and receive blessings from them.
source:www.matichon.co.th

lên náam sŏng-graan


(เล่นน้ำสงกรานต์)

to splash water in Songkran Festival. The April is the hottest month in Thailand. So in the past we splash some water to each other politely to make people fresh.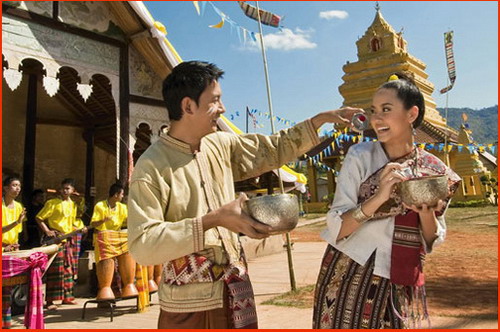 source : www.teenie.com


Hope you enjoy Songkran festival.



sùk-săn wan sŏng-graan


(สุขสันต์วันสงกรานต์)
Happy Songkran day!!